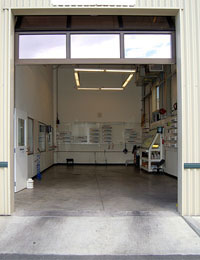 Visit our PHOTO GALLERY to check out a few of our more recent WINDOW TINTING jobs.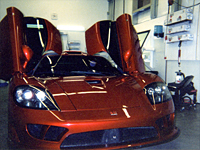 Saleen Custom Tint for Gillette Mach3 Advertisement.
Our window tinting experience is unmatched with the owner having 27 years tinting experience. No one will be "practicing" on your vehicle at Sun Tint.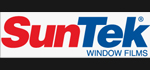 We use one of the highest quality films offered in the industry — SUNTEK. We use the 2 highest levels of the automotive tint offered, "CARBON" and "CARBON CXP". Both have the highest heat rejection available, while retaining the best optical clarity. No interference with radio antennas, navigation, cell phone, and the electronics in the car.

Sun Tint offers a total of 9 different shades of tint ranging from allowing up to 80% of light to pass through to allowing only 5% of light to pass through. Our superior tint may be utilized for multiple purposes and our expert sales staff will help you determine the best tint shade for your needs.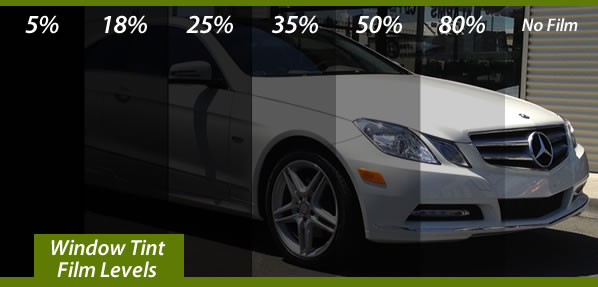 All of our tint carries a nationwide LIFE TIME WARRANTY against cracking, peeling, fading, bubbling, and color change for as long as you own the vehicle. SUNTEK holds the highest market share for automotive film in some of the hottest climates in United States, including Las Vegas and Phoenix Az.

Don't let cheap tint ruin your night driving! The old days of cheap quality dyed tint that doesn't allow you see out your car windows at night are over! Come in to Sun Tint today where we will re-tint your vehicle with the highest quality optical clarity carbon tint that allows you see out your vehicle's windows at night as well as you see during the daytime. And don't forget: our high quality tint is always guaranteed!
There are many benefits to having your windows tinted!
Reduced Glare - Better visibility helps avoid accidents.
Save Gas & Money - Your AC System will not work as hard to keep your vehicle cool.
Filter Out Harmful UV Rays - No matter which of our film lines you choose, they will reject 99% of both UVA and UVB rays, which harm your skin.  In fact our films are recommended by the Skin Cancer Foundation. 
Preserves Interior Finish & Materials - By filtering UV Rays, your vehicles interior will remain in showroom condition. No more fading or cracked leather or vinyl!
Glass Retention - In the event of an accident, window film keeps the broken glass together.
We offer same day service, and do all rear windows in one piece.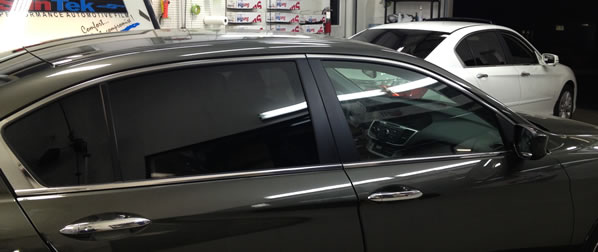 Don't take a chance with your vehicle - Take it to Sun Tint!